Summary of how to upgrade from a free trial to a paid subscription. Including managing your payment details.
After the 14 day trial expires, customers are required to upgrade to a paid subscription. A licence must be purchased for each active user in the platform.
What is the difference between Paid and Active Licences?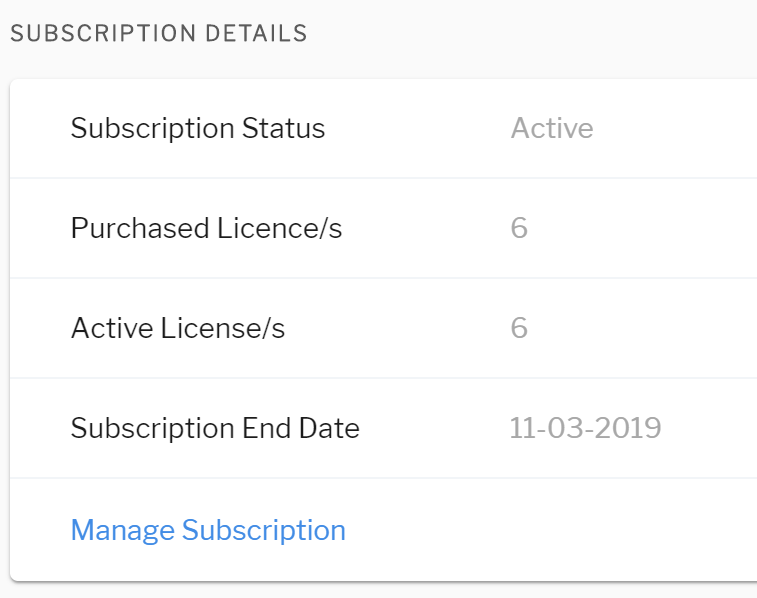 Within the Subscription Details section of Organization Profile Settings you will see how many Paid Licences and how many Active Licences are currently active in the platform.
Active Licences are those that have been assigned to Active Users. A licence will become active for every active user registered.
Paid Licences are the number of licences that have been purchased. The number of Paid Licences must be greater or equal to the Active Licences to avoid restrictions being enforced on your account.
How to upgrade to a paid subscription
Navigate to Organization Profile Settings
Click on the Manage Subscription at the bottom of the Subscription Details section.
Enter your Billing Address and Card Details in the portal box that appears in order to activate your licence
Click on the Subscription Details within the portal to edit the number of licences included in your subscription.