A guide to locking periods so they cannot be edited retrospectively. Useful to keep QuarterOne data inline with your accounting system actuals.
Only admin users have the right to lock and unlock periods. A single month end lock date is applied. Any periods on or before the locked date cannot be edited unless the lock date is changed. Any periods after the lock date remain editable.
Applying a lock date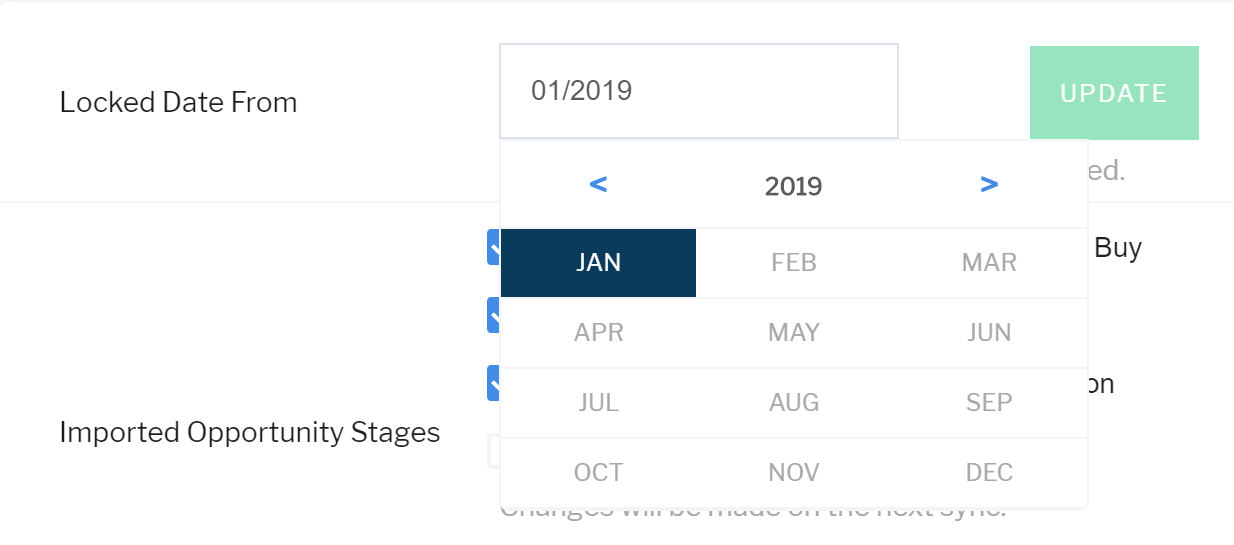 Go to the Forecast & CRM tab within Settings.
Select Edit Mode from the menu bar to make changes.
Click into the date field to select a month to apply a new lock date. Then click Update.
Impact of lock date
A lock date as the effect of preventing changes to forecast periods on or before the lock date. This will make the relevant month columns on the Forecast gird "Locked". Locked periods will appear greyed out with a lock symbol in the column header.